Nuestra actividad principal es la construcción de tanques de GNL. Fuimos involucrados en el diseño, en la construcción o en la puesta en marcha de 23 tanques criogénicos incluido 21 tanques de GNL
Testimonios
I had the pleasure to work with Mr. Martin on Sines LNG terminal and his knowledge and experience in LNG tank construction was helpful and welcome to the executing party.
I hereby like to recommend Mr. Martin without reservation for any above ground LNG tank construction works.
It's in the opinion of the writer that Mr. Martin has the ability to evaluate and execute construction activities to national and international codes & standards in a professional way.
Gerald Zabel
Construction Manager - Shanghai CIMC TGE Gas Engineering
I was privileged to share the same space with Julien on a LNG Project in Portugal. In three years of cohabitation I recognized the enormous capacity for work, total dedication being involved on the project, an extraordinary technical expertise combined with a charming personality who gives great pleasure to work with. If we all had a small part of these characteristics the working world would be much better.
Luís Magalhães Rebelo
HSE Trainer for Oil and Gas Industry
I should say I've worked really close to Julien in this project, and he is definitely one of the most professional mates I've worked with as of now.

Somebody deeply committed with his work, honest, professional and fully dedicated. It's been a great pleasure being able to share with him this complicated project that without his support wouldn't have definitely ended in such acceptable conditions.

It would be a lucky strike being able to join him in future projects, so frankness, excellent working environment and good results will be obtained for sure.

José María Zaragoza Torres
Project Director at Intecsa Industrial
Julien is a very dedicated professional, hard worker and very experienced LNG tank and LNG regasification plant coordinator.
I worked under is supervision on the previous project and it was a successful project taken into consideration the quality and time schedule.
Julien is a young engineer with lots of projects already on his career, according to my experience Julien is motivated and will achieve in a near future an important role on the LNG business.
I strongly recommend him to any EPC company or owner representative.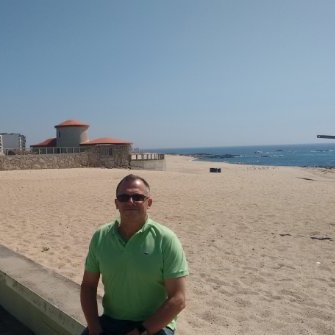 Arlindo Santos
LNG Tank Construction Superintendent at TRACTEBEL ENGINEERING - ENGIE GROUP
Julien´s work with us was excellent, he is professional, honest, conscientious and pays attention to detail. He has an extensive knowledge of tank construction and tank construction management. I would not hesitate to recommend Julien for any future projects.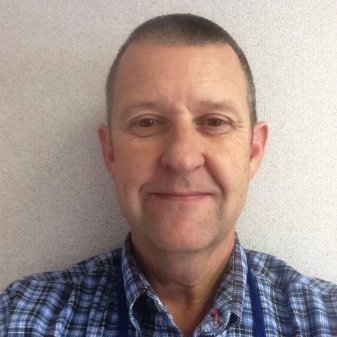 Neal Pearson
Construction Lead, Project Engineer
This is my personal recommendation for Julien Martin. He has been working with me as LNG tank site manager on the project GNL Mejillones phase II in Chile
I want to emphasize his commitment with the day to day work on the construction site, his skills for problem solving and achieving agreements in technical matters.
As his project manager I highly recommend Julien.
Carlos M.
Technical Project Manager/ Construction Manager Fluxys 5th LNG tank (owner representative )
Julien Martin is a very committed professional who has an important engineering background and a huge knowledge about LNG tanks and all their related processes; also he is a methodic person oriented to success, being always some steps forward preventing any future inconvenience.

On the other hand, he has excellent human values which allow him to establish outstanding interpersonal relationships with his colleagues, providing benefits to the teamwork and creating an unbeatable working environment.

Personally it has been very rewarding to work with him for the many positive aspects that manage to convey.
Edgar Otero
Quality Control Manager at Initec Plantas Industriales, S.A.U / Técnicas Reunidas
Julien demonstrated on this last project in Chile his ability in the management of the tank construction. The accumulated background and experience in LNG tank construction, as EPC and owner engineer, is certainly the principal advantage in the professionalism that he maintained during the whole mission. Close technical supervision and management of the contractors with constant watch to planning is the summary of the key aptitudes of his job on this project.
Julien also exposed fair and honest relation with the client which is a plus.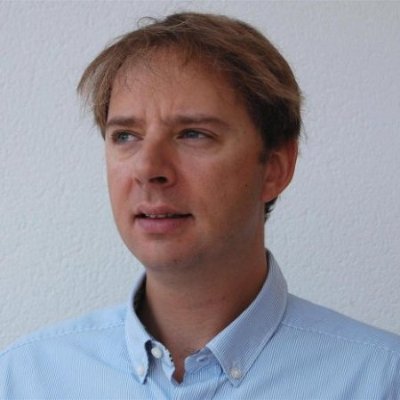 Nils Grobet
Power & Gas Manager - Chile (TRACTEBEL ENGINEERING Chile - ENGIE GROUP)
Julien is a great professional with deep expertise in LNG projects, with 100% implication in any activity to be developed, further demonstrating great capacity for team management. I felt very confortable working with him, both for his knowlege of the project and for his friendship.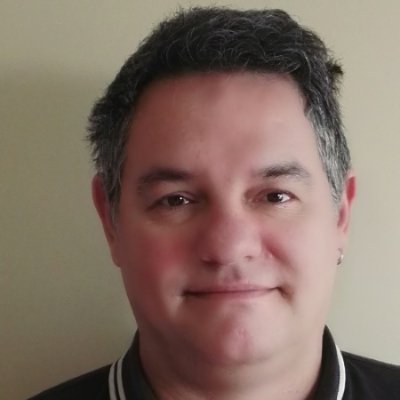 Pablo Ozaeta
Doctorate Student- Resercher at Thermal Spray Center, University of Barcelona
Julien is a very well educated, very well organized, fast-learning and able to apply his skills in a very well and almost flawless manner.
He is very professional and efficient in his approach to work as well as dedicated tasks. He showed the ability to work integrated in a major Team and his contributions to the meetings were very well received.
In addition, Julien has excellent social skills and for me it was a pleasure to work with him.
In my opinion Julien will make a valuable addition to any organization that he may join.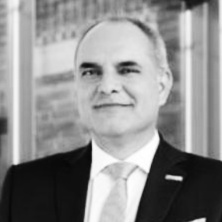 Nuno Goncalves
Director Storage Tank Interface at TGE Gas Engineering Bonn
Julien, is experienced in cryogenic tank construction and management. He is passionate about getting things done correctly and brings his experience to bear in a positive manner to improve and maintain good safety and quality standards.
Paul Kirkup
Area Delivery Manager - Lake Charles LNG at Shell
Julien has deep knowledge in the field of contruction of LNG tanks , excellent
professional, will be useful to any company with his perfomance and knowledge.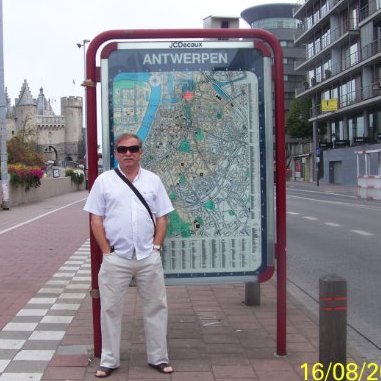 Serafim Bessa
Construction Manager at SMM
He has been working as tank lead supervisor with full efficiencies and has monitor the full process of construction, supply, safety as well as quality aspect for all tanks built on QCS project for CTJV.
Nicolas Stainer
QA/QC Manager
I had the pleasure to work with Julien MARTIN during PETS LNG expansion project, Sines – Portugal.
Julien is a very dedicated and methodic professional with high knowledge in LNG plants.

I recommend him. It would be a pleasure to work with him again.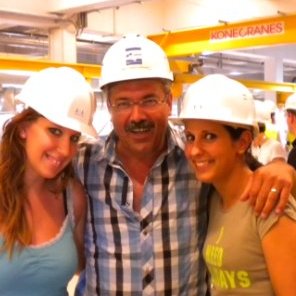 Francisco Chaves
Site Manager
I had the pleasure to work with Julien MARTIN during PETS LNG expansion project, Sines – Portugal.
Julien is a very dedicated and methodic professional with high knowledge in LNG plants.

I recommend him based on his high qualities.
Luis António
Construction Engineer at TGE Gas Engineering Bonn
Julien has a very extensive knowledge of LNG tanks construction.

I had the pleasure to meet and work with Julien during the SINES LNG Terminal Expansion and I can say that he is a very committed, serious, methodic and friendly person.

Therefore, I would certainly recommend Julien for any LNG project.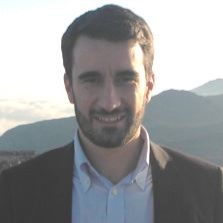 Luís Cunha
Business Development Manager (UK & Ireland) - SACYR CONSTRUCCION
Julien , was a member of the Wheatstone LNG tanks team.
Julien , is a professional and very knowable in the design , planning, and construction of LNG tanks , he has extensive experience from LNG projects throughout the world , Julien is very focused and works tirelessly to ensure the project is built in a safe manner , I have no hesitation in recommending Julien for a new position and wish him best wishes for his future projects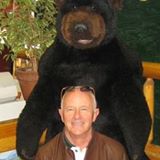 David Carroll
Area Lead Downstream LNG Tanks at Chevron
I worked with Julien on the Wheatstone Project Onslow Western Australia. During this time I found Julien to be a very conscientious, energetic, methodical and well organised person that places Safety at the forefront of everything he does. Julien was always willing to take on extra work when approached as he always loved the challenge. Julien is the type of person who can become a vital asset for any company he chooses to work for due to his shear dedication to get the job done.
Stephen Hilder
Tank / Piping / Maintenance / Inspection
I worked directly with Julien on the Wheatstone Project. Julian is a very focussed and committed LNG tank specialist who demonstrated an uncompromising attitude to Subcontractor safety performance in the field, also ensuring that procedures and specifications were followed as intended. Julien picked up potential design non-conformances and inefficient construction methodologies in the LNG tanks which demonstrated his wealth of experience with tank construction, as such, he provided value in his assurance role.
Julien was a valuable addition to our team and I'm sure he can demonstrate his worth and his expertise on his next endeavour.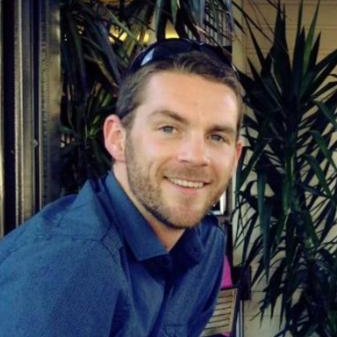 Michael Boland
Systems Delivery Engineer at Chevron
Boa performance de trabalho em equipe , direto e responsável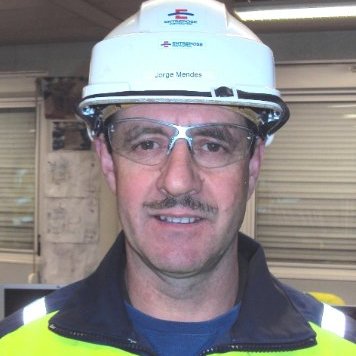 Jorge Mendes
Construction Supervisor at Entrepose Projets
Knowing Julien as subcontractor on previous projects it was a pleasure to work directly together on this LNG tank construction where he was challenged to take the construction management position in the Owner Engineering team.

Julien is an enthusiast professional who is always eager to enlarge his knowledge and open to share his experience on LNG tank building and installation of cryogenic piping systems. He has a good understanding of code requirements and pushes the construction forward in respect of the engineering requirements and with a practical approach towards execution.
Geert Wambacq
Project Manager at Tractebel ENGIE
Referencias